Welcome to Rotorua Lakes Council, a great place to work
Do you want challenge and reward? Are you passionate about community? If so, joining Rotorua Lakes Council could be the right career move for you.
At Council, there are six key values that guide everything we do. We are engaged, respectful, helpful, inspiring, innovative, and committed to biculturalism. As part of our team you will have the opportunity to make a real difference to our community, working with a diverse range of passionate, supportive and engaging people within a collaborative environment.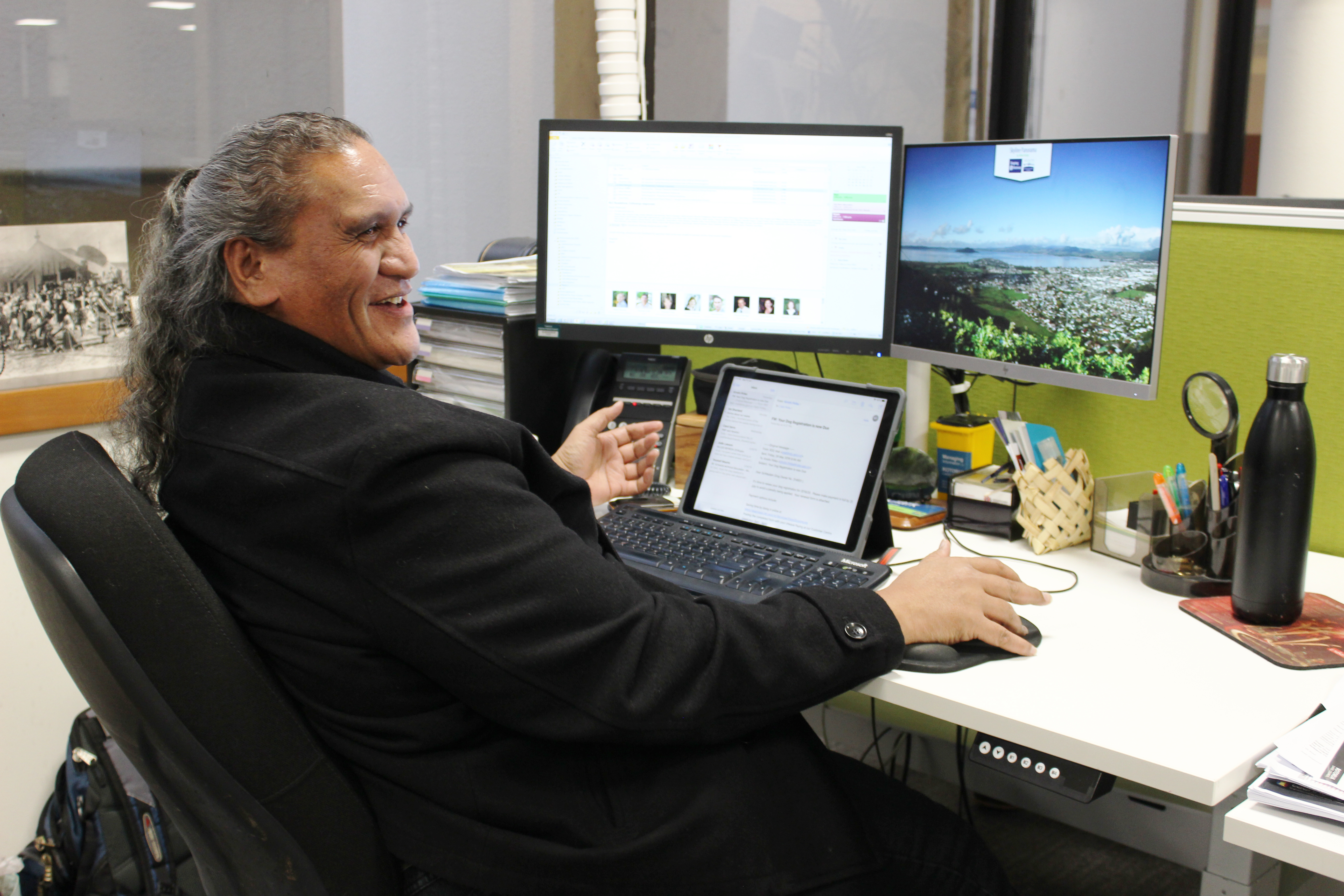 What we do
Rotorua Lakes Council employs around 370 people across a diverse range of areas and occupations and is responsible for:
Providing local infrastructure, including clean drinking water, safe roads, pathways and cycleways, and managing sewerage and stormwater.
Fostering a vibrant community through sports and arts, including events, festivals, markets, libraries, performing and visual arts, and other community facilities.
Building consents, liquor licensing, animal control, Civil Defence and emergency management.
Ensuring sustainable land use, including planning for the future, managing urban growth, development, natural hazards and hazardous substances, setting the rules for how land is used, protecting indigenous biodiversity, heritage, and the relationship of mana whenua with their taonga.
Working here
Becoming part of the team at Rotorua Lakes Council means you will be a part of an organisation that is leading the way in local government. We pride ourselves on the innovative way we work with our community, looking for new ways to deliver services that are effective and sustainable.

Our work environment We have five locations across the city including the main Civic Centre and public library. Staff can work from any of these locations on a day to day basis as work allows. Remote working and flexible working hours can be arranged to work around your lifestyle and family life. We have a range of working spaces including quiet rooms and shared spaces for brainstorming. Most areas have desks that are able to move between sitting and standing. The main Civic Centre is undergoing redevelopment across its three floors. The ground floor is complete with work to continue throughout the building during the next two years.  Social We have an active social club that encourages monthly after work catch ups, quiz nights and end of year functions and subsidies are often offered to staff sports teams. Our staff are passionate about fundraising, raising funds or collecting goods for annual campaigns and local causes. Cultural events that allow staff get to know one another better are celebrated within the organisation throughout the year.