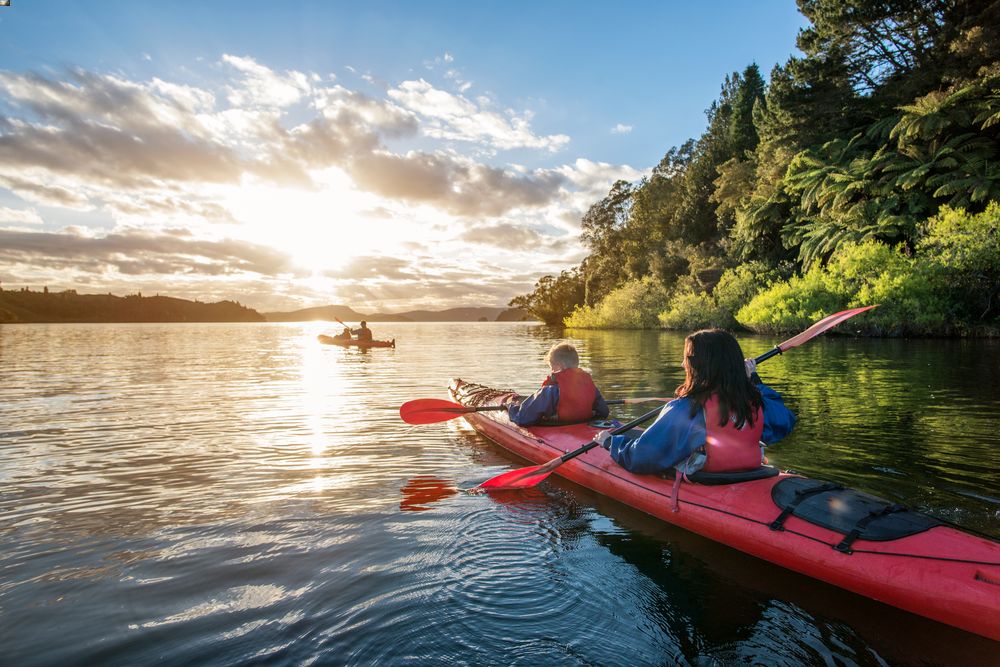 PMO Framework Assurance Manager – Kaiwhakatere Tiaki Anga Mahi
Rotorua Lakes Council (RLC) has a large and significant project portfolio over the next seven years years that continues to deliver strongly on the Rotorua 2030 Vision. Within this is a variety of important place making, construction, planning and infrastructure projects suited to experienced and talented Quality Assurance Manager with proven experience of developing and delivering quality assurance activities across large organisations.
As PMO Framework Assurance Manager, you will be well supported by colleagues in the Project Portfolio Management Office and have a role in supporting sponsors, business owners and Programme/Project leads to ensure programmes and projects are properly established. Also key to this role is the recommendation of delivery models, governance arrangements, documentation and ensures connectivity across Council services, being responsible for updating PMO frameworks, process and documentation and identifying training requirements through engagement with the organisation and arranges/delivers training to staff at all levels. This role also manages PMO related communications and business change.
In addition to exciting and rewarding projects positions offer the ability to live in one of New Zealand's greatest recreational hot spots. Rotorua offers exceptional recreational activities right on your doorstep, a great climate, and a friendly, welcoming culture, all from an affordable and central location. Our pristine lakes, native and indigenous forests, geothermal hot springs, rivers and reserves are a playground loved by our residents and guests alike.
If you value having more freedom and time with your family and friends, feeling part of a community, and living in a growing city with the great vibe of events, attractions and fantastic recreation options, then making your next career step here is a truly positive choice.
The successful applicant will work closely with the Project Sponsor(s) and cross-functional project teams. Being a territorial authority, compliance with all relevant legislation, Council determinations, and Council policies is essential, as is a good understanding of engagement and stakeholder management.
Te Arawa is a key partner of Council and a major stakeholder in many of our projects and programmes so a high level of engagement and collaboration with iwi will be required. The successful applicant(s) will therefore need to be comfortable working in a bicultural framework, with knowledge of Te Ao Maori and preferably some te reo Maori competency, as well as and proven experience in engaging with iwi in a culturally appropriate manner.
To be successful in this role you will have:
Bachelor's degree (or equivalent) in Project Management, business or related field.
Minimum of 5 years delivery experience as a Project Manager, delivering Capital and strategic projects within Programme and Portfolio environments.
Project and/or Programme Management certification(s) (Prince2, PMP, Agile, MSP).
Expert senior stakeholder management skills, able to shape and influence senior management decision making based on programme management and assurance best practice. Able to adapt style and deliver challenging messages.
Experience in business transformation and change management within large organisations.
Able to work well in challenging circumstances with competing priorities to fixed deadlines.
Proven experience in developing short Project Management training courses and seminars.
Has in-depth knowledge of the principles and concepts that underpin change, programme and project management good practice standards, tools and techniques.
Experience of leading project reviews, assurance or audit services on major project.
Highly proficient in MS Word, Excel, PowerPoint and Project and scheduling tools.
Experienced in using portfolio/programme/project collaboration tools and PPM systems.
Ability to assimilate, filter and summarise complex information, identify themes to develop insights and a forward view of risks
This is a demanding and highly technical role aimed at experienced individuals and will provide the successful candidate the opportunity to work alongside other high caliber professionals, learn from one another and establish industry-leading practice in New Zealand.The role will at times require you to work flexible hours.
If you believe you have what it takes to successfully deliver projects at RLC then we would love to hear from you. Please submit a covering letter, your CV, at least two employment referees, and evidence of at least three large relevant projects you have recently completed/been involved with.
* Please note that we may begin shortlisting as we receive applications.
Any offer of employment from the Rotorua Lakes Council will be conditional upon you being fully vaccinated and providing suitable evidence of vaccination or medical exemption.